Prescription Eyewear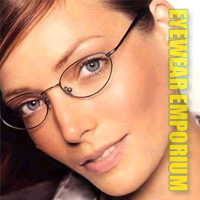 We have a huge selection of frames from the world's leading designers as well as thousands of stylish, affordable frames.
Our licensed opticians are always available to help fulfill your eyewear needs. Our qualified staff will assist with choosing frames that meet your requirements and our dispensary will provide quick turnaround and call you when your glasses are ready for pick-up
(usually a couple of business days).

Visit for a professional consultation.
Contact Lenses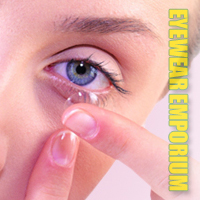 Eyewear Emporium offers a comprehensive range of contact lenses from all the world's leading manufacturers.
We offer hard and soft lenses in all popular brands. We cater to all exsisting lens wearers as well as new patients. All Contact lens assessments are carried out by fully qualified professional staff and full after-care is included.

Visit for a professional assessment.
Prescription Sunglasses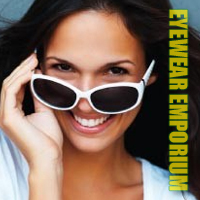 Eyewear Emporium offers a stunning range of sunglasses that can be fitted to your personal presciption.
Why let your vision tarnish your style... Our knowledgeable staff can help you choose from our large selection of designer sunglasses and have custom prescription lenses fitted to them. We offer a large assortment of styles from top designers worldwide. Our opticians will ensure you get custom lenses to suit your needs.

Enjoy the sun in style.
Specialty Eyewear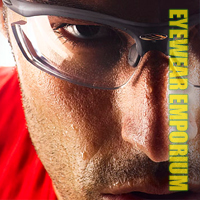 We can fullfil all of your specialty presciption eyewear needs.
We specialize in all types of eyewear and offer a selection of specialty glasses custom to specific tasks. Some of our specialized products include:

Sport Glasses - Rimless Glasses - Reading Glasses - Computer Glasses - Safety Glasses - Transition Lenses - Drivewear Lenses - Polarized Lenses

Drop by to discuss your specific needs.
Other Services

Insurance Benefits
Eyewear Emporium is a provider for most insurance plans available in Canada, including Great West Life, Manulife Financial, Blue Cross, and Green Shield. We direct bill to all participating insurance plans. Ask our associates how we can reduce your out-of-pocket payment through direct billing. Additionally, we welcome discount programs available through PVS, the Eyewear Advantage Program, and the Blue Advantage Program.

Eyewear Emporium accepts most major vision plans. To see if we accept your vision benefits, call one of our locations and ask.


To learn more about your vision benefits program:

Review your benefits package.
Contact your employer's human resources department.
Call your vision plan's customer service department.
Contact your association's membership services department.

Optical Services
Available Monday to Saturday. We always have a licensed optician on duty to answer your questions and help you make the best decisions for your eyewear needs.
Free Cleaning and Adjustments
Professional Optical Consultation
Frame Repairs